Where is Office 365 installed?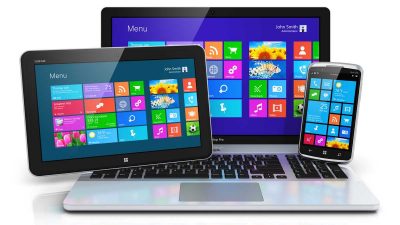 Office 365 was released in 2011 as a cloud-based version of the popular Microsoft Office product line. Instead of getting new CDs every time Word, Excel, PowerPoint, and other programs update, users enjoy automatic upgrades for a monthly subscription fee. Without the CDs, though, where is Office 365 installed? Are there files on the computer, or are the programs entirely online?
Desktop versions vs. web versions of Office 365 applications
Where Office 365 is installed will depend on the type of subscription you have. If you pay for a monthly or annual subscription, Office 365 will be mostly web-based. You can use Office 365 offline, and that will install the programs needed on your computer.
If you make a one-time purchase for the home or business version of Office 365, you will receive that desktop version of the programs. One-time purchases do not automatically upgrade as the subscriptions do, and they do not offer as many features, apps, or support options. Desktop versions also lack online storage and file sharing, which is critical for many business operations. You may compare versions of Office 365 for personal use or business use to see which features each option provides.
Where to find Office 365 on a computer
If you're looking for Office 365 on Windows 10, use the search bar in the bottom left corner to access all Office 365 apps or the specific program you want to use. On Windows 8 or 8.1, use the search bar on the Start screen. On Windows 7, select the Start icon in the bottom left corner and conduct a search from there.
Where to find Office 365 on a phone or mobile device
To use Office 365 on a mobile device, you will need to install the app(s) for Android or Apple. Make sure your subscription to Office 365 supports mobile devices, and note how many devices you can install the programs on. From there, you can access Office 365 through your app screens. They may be grouped in a folder, or they may display as separate apps on the screen.