How does Office 365 licensing work?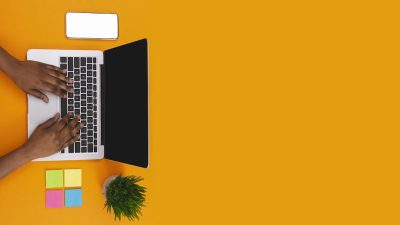 Office 365 is great for business use, especially for collaboration. However, you need to purchase a license first. Choosing an Office 365 license for you or your business can be overwhelming, but it's an important step. Learn how Office 365 licensing works and the different types you can choose from that best fit your organization.
Office 365 license types
Microsoft Office 365 has four different types of licenses that you can choose from, depending on capacity and which services are needed. It's crucial that you take the time to go through them all, comparing the difference in tools and prices.
Microsoft 365 Apps for enterprise ($12 user/month) – This edition of Office apps includes cloud-based file storage and sharing. Business email is not included.
Office 365 E1 ($8 user/month) – This option includes business services such as email, file storage and sharing, Office for the web, meetings and IM, and more. Office apps are not included.
Office 365 E3 ($20 user/month) – This option has all features included in Microsoft 365 Apps for enterprise and Office 365 E1, along with security and compliance.
Office 365 E5 ($35 user/month) – This includes all features of Office 365 E3 plus advanced security, analytics, and voice capabilities.
Once you choose which license type fits your organization the best, you can make your purchase. However, some types offer a free trial before purchasing, which is recommended before committing. After your organization signs up, the administrator can assign different licenses to each user account.
How to check your license
If you come across an issue in Microsoft 365, it could be that you don't have the necessary license that enables the service you are trying to use. To find out which license you have, follow these steps:
Sign in with your account information.
Click settings, scroll to My app settings, and select Office 365.
On the My Account page, choose Subscriptions.
You will then see the services and plan that you're licensed to. Keep in mind that you can upgrade when needed.
Office 365 is a great tool for organizations to store, share, and even have security to protect sensitive information. Remember to take the time to go through your different licensing options before purchasing.