Which cloud storage is the most secure?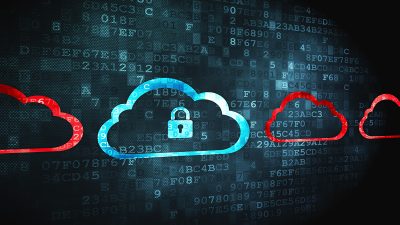 If you're looking for a cloud storage provider, you must know what it is, how it works, and which one is best for you or your business. It's easy to be overwhelmed with the many different options to choose from.
What is cloud storage?
Cloud storage is storing data on hardware in a remote location that you can then access from a device connected to the Internet. This system typically encompasses hundreds of data servers linked together by a master control server. It's a great way to store personal and sensitive data, depending on which one you use.
How does cloud storage work?
When someone sends files over the Internet to a data server, the server downloads that information. When the person wants to retrieve the information, they can access the data server remotely, often through a Web-based interface. The server can send the files back or allow the person to access the files directly on the server itself.
Secure cloud storage options
One of the biggest concerns people have about cloud storage is security. People don't want to entrust their data to another company without a guarantee that it will be secure and they will have access whenever they want. For secure data, systems use various techniques, such as encryption, authentication, and authorization. So, what the most secure option? In our experience, Microsoft has provided the best security for our clients' needs.
Microsoft cloud storage is simple to use and easy to transition to. Most importantly, it's secured by a team of experts who proactively safeguard your data with multi-layered security.
Overall, Microsoft cloud storage seems to be the best, most secure option, but that doesn't mean it's the best option for everyone. It depends on what you or your business is looking for, so be sure to consider all aspects before making a decision.