Does Microsoft have a Cloud service?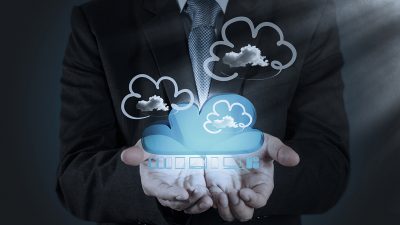 Cloud services come with a wide range of services to organizations and customers over the Internet. They include software, networking, analytics, storage, and more. When it comes to finding a cloud service that you like and trust, it can be tricky. Fortunately, Microsoft offers an excellent cloud service for your personal or business needs.
Microsoft OneDrive
Microsoft Office offers a cloud storage service known as OneDrive, and it's available for free to any owner of a Microsoft account. It's essentially a quick and simple way to store and share your files.
You can access OneDrive directly from your browser or use a OneDrive app on your device. The app is available on Android, iOS, macOS, and all versions of Windows.
OneDrive is a good option for personal use and if you need a decent amount of storage space. It can automatically save backups of your files to the cloud and sync them to other devices that have your OneDrive account, and you can set it up to where it automatically uploads files from your device.
Microsoft SharePoint
Many organizations use Microsoft SharePoint because it's a secure place to store, share, and organize information from any device. You can access it by using any web browser, such as Chrome or Firefox.
SharePoint refers to one or more products or technologies, and one of the main services is SharePoint in Microsoft Office 365, which is for businesses or organizations of any size. Businesses can subscribe to a Microsoft 365 plan or use SharePoint on its own.
This allows employers and employees to share documents and information with each other. It's similar to OneDrive, but it's used for larger purposes.
Microsoft's cloud storage services are great for sharing and backing up important information, and it's secure. It works similarly to a hard drive, but it's available using the Internet and has additional features for people to use.