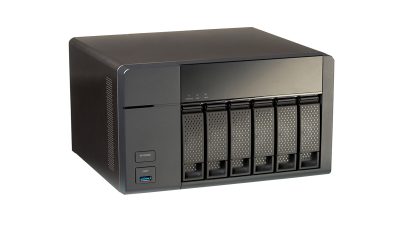 Storage is an important key when it comes to saving your information. Whether it's for personal or business use, you need to be able to safely file and backup documents and any other information you'd like to store.
Network Attached Storage (NAS) is a great way to do this, and it does it securely. NAS is a storage device that connects to a network, allowing storage and data access from a centralized location. It's only for authorized network users.
Do I need a NAS?
NAS drives are extremely versatile and have many advantages. However, they aren't for everyone, and that's okay.
This storage device has many advantages, such as:
Accessible from anywhere as long as you're on the network it's connected to. This allows you to download and upload files with different devices.
Extra backup potential
Easy to use
Reduces hardware costs
Is space-saving
While it does have advantages, there are also a few disadvantages:
Power outages can affect file access
Large network bandwidth is needed for large files
A constant internet connection is needed
If you don't need or care to have much storage, NAS isn't really necessary. However, you should look into your options and decide whether NAS would be a great storage device for you or not.
How much storage do I need for my NAS?
NAS storage varies, so the size of the storage depends on the amount of usage. Shopping for this device can be confusing for people who don't know how much storage they will need. You want to make sure you enough capacity available, so don't base it on how much storage you are already using.
To put it into perspective, if you are using NAS for personal storage, you can typically get away with 1 to 2 TB. If you are using NAS for business or something that requires a lot of media storage, you would most likely need about 4 TB or more.