Do companies save money with remote employees?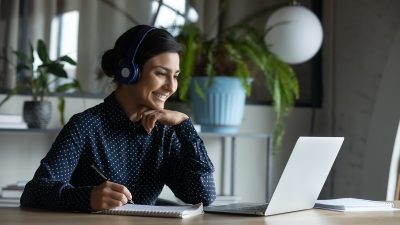 As many areas of the world enter a post-COVID period, the question arises of whether companies should continue to have remote employees. Will that save them money? The answer varies depending on different circumstances and types of businesses. Despite the 2020 pandemic, remote work has always existed, and more companies are making a move to work remotely, permanently.
Does remote work cost businesses more money, or does it save money? The answer is that it depends on the business, its employees, and the necessities that are required for remote work.
Benefits of working remotely
The benefits of working remotely can be for both the company, its employees, and even its clients. And yes, some of these benefits can save money. Again, this varies upon different circumstances.
Here are some benefits:
Better work-life balance
Less commute stress
Allows for a broader range of job opportunities
Improved inclusivity
Happy, healthier work life
Environment-friendly
Increased productivity and performance
Cost savings of working remotely
There are different ways companies and their employees can save money by working remotely. The primary methods are rent and utilities, cleaning services, and taxes. It's also important to note that companies need to hire the right people. Not everyone is fit to work from home, and you need reliable employees to ensure work is getting done.
Remote security
Technology is another vital aspect. Working from home also means that you need to increase security to protect anything and everyone, including sensitive data. Here is a list of remote security best practices to take into consideration:
Use Cloud applications, such as Microsoft 365 and Quickbooks Online
Require employees to connect over VPNs
Use multi-factor authentication to prevent security breaches
Use password managers to ensure password safety
Require employees to work from private devices rather than public devices
Train your employees to prepare them for this kind of change
Run software updates regularly
Provide security training
Use caution on wireless networks
Increased security does cost money, but it ends up saving you in the long run because it protects valuable, sensitive information and keeps other potential risks from happening. The return on investment for proper security outweighs everything else.
If your company is thinking about making the switch to remote work, be sure to research and take all necessary precautions before deciding. Remote work is not for everyone, but it has proven to be very beneficial for some.