Remote work best practices 2021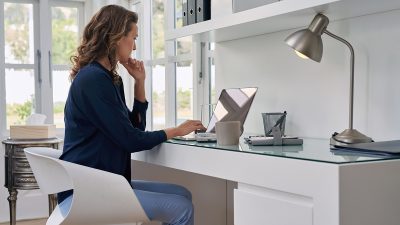 Even before the global pandemic, people have worked remotely, whether for a small, independent business or a large business. For remote work to be successful and flow well, best practices should be put into place that will benefit your business and your employees.
Working hours
Some businesses allow their employees to work whenever they want as long as they work the required hours. Others require specific hours, such as the common 9-5 timeframe. Specifying this to your employees is important because workloads can easily get out of hand.
Timekeeping
There is a lot of talk centered around timekeeping for remote employees. How do you know if an employee is working all of their hours? We understand the concern, but when it comes to remote work and privacy, it's a relatively grey area.
There are time trackers that can help track time without invading someone's privacy. We have found that this is the best solution. At the end of the day, if you feel like you can't trust an employee to do their work and track their time, why did you hire them?
Communication
As the saying goes, "Communication is key," and it's very true, especially if collaboration is required. There are different communication tools employees can use, and one popular option is known as Slack. It's a simple, reliable, and safe way to communicate. Microsoft Teams is another great option that integrates well with Microsoft's other offerings.
Response time is also crucial when it comes to having successful communication.
Technology 
Make sure that employees have all the technology they need to do their job. Many businesses provide the technology that employees need to work from home, which is great. However, it's a good idea to specify whether or not it's specifically for work use only, or if they can use the technology for personal use, too.
Security
Security is our favorite topic! Every person and business should invest in advanced security. Working remotely poses a lot of risks for businesses, their employees, and customers. It's important to establish security training and provide the proper tools to protect data and other sensitive information.
Working from home can easily be successful with the proper guidelines and tools. TeamLogic IT can help your company get set up safely at home. Reach out to us for a consultation today.
Topic: Working Remotely
Tweet: Even before Covid-19, people have worked remotely. Here are best practices for working from home.