Does Microsoft have a cloud service?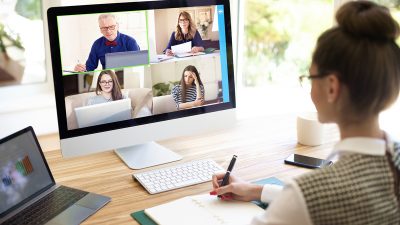 Millions of organizations and individuals use cloud services to ensure their information and data are secure. Cloud computing consists of storage, databases, networking, software, analytics, and more. It's great for efficiency, especially for those who work remotely.
Are you looking for a secure, reliable cloud service that allows easy access to documents, seamless collaboration, and many other advantages?
Did you know that Microsoft 365 offers a secure cloud service called SharePoint? Let's discuss what SharePoint is as well as its benefits.
What is SharePoint?
If you're familiar with Microsoft 365, you've most likely heard about SharePoint. Organizations often use Microsoft SharePoint to create websites, but it can be used for much more than that. SharePoint can also be used as a secure place to store, organize, and access information from any device.
All you need is a web browser!
SharePoint can be used in reference to any of its technologies or products, including:
SharePoint in Microsoft 365: cloud-based service for organizations of all sizes
SharePoint Server: offers additional features and capabilities such as modern site pages, modern web parts, and authoring
SharePoint Designer 2013: a free program used to build workflow solutions
OneDrive Sync: a desktop program used to sync documents
Advantages of SharePoint
SharePoint is used by professionals all across the globe and offers many benefits. These benefits include:
Real-time collaboration
Document sharing
Enhanced security
Consistent user experience
Customizable
Better productivity
Centralized information center
To sum it up, SharePoint is a highly flexible, versatile, and secure cloud management system.
If you're looking for a cloud-based service, especially through Microsoft 365, SharePoint is a great option for business professionals and organizations of all sizes. It's also a useful collaboration tool for businesses and professionals who work remotely.
Learn more about how TeamLogic IT can help you with this.