Do I really need to back up my Office 365?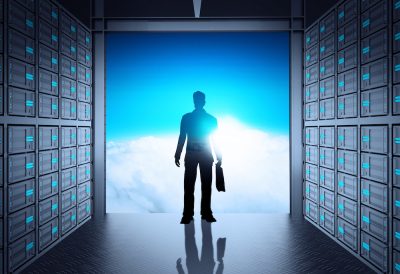 The cloud has changed how business is done. Instead of emailing or even printing files to share, multiple people can view a document at once though the cloud. Now Office 365 offers a cloud productivity suite that allows users to access Office applications on multiple devices from any location. It's a great offering from Microsoft and an easily accessible tool for businesses.
But with convenience often comes concern. IT professionals are now worried about user accidents, employee edits on files, and the inability to find a file once it is deleted. Microsoft offers backups, but those are more about protecting the company and not about your files. So what do you do to protect your business?
Safety first
Businesses usually do a good job of managing security and backups on devices they own. But when a program is accessed from a mobile device, home server, or desktop computer, it becomes difficult to ensure those devices are secure.
Surprisingly, Office 365 is not immune to ransomware and neither is the smartphone your employee may be using to access it. A third-party solution is key to avoiding malware and data loss. Choosing a cloud-to-cloud service allows data to be stored effectively and safely.
Hide and seek
Hide and seek was a fun game when we were children, but it's not fun to play with lost files. Backing up data to a third-party service saves you time searching through files and trying to find missing documents.
Spending time searching for lost files wastes business time which in turn wastes money. Without a third-party backup, you would need to contact Microsoft Support for assistance and more than likely wait on hold, pay a fee, and maybe eventually recover your data. Sounds stressful, right?
Start here
You want to back up your Office 365, but how do you choose where to back it up?
First, you need to find a system that is easy for you and your company to adopt. Then, ensure the system stores data under the highest standards possible. Finally, ensure the backup is encrypted. If you are at a loss of where to begin, here are a few systems that can be used to back up Office 365:
Always read reviews and check with other business owners you trust. Remember to choose the system that is the best for you and your business.