Three questions to ask when selecting an IT provider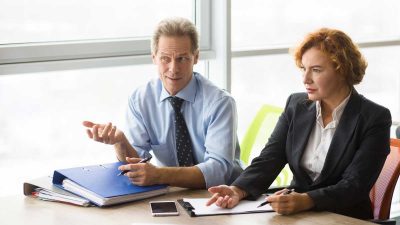 When looking for a company to outsource your IT to, it can feel like you're searching in the dark. Let's face it, ideally it's something you won't have to do very often. And if you are doing it often, then you may be doing it wrong.
Here are three questions you should ask when selecting an IT provider.
Question 1: How long have you been around?
If IT issues could cause major headaches for your organization, then you need to find a partner with more experience than your nephew that just graduated college. You need a company that has a track record of providing stability for many companies over the years.
Question 2: What services do you provide?
It's important to know from a capability and technology standpoint if the IT provider will be a good match for your organization. Do their services line up with services you need? Do you need a company that can come on site when needed, but they don't offer that? Do you need a company that provides Mac support, but they only support Windows machines?
Question 3: Do you have a full-service option?
Many IT organizations offer pay-as-you-go agreements and charge additional fees for on-site visits. But if you have a big enough team, it's likely you'll benefit from an all-inclusive agreement. With pay-as-you-go agreements, your team may not want to call even though they have lost productivity due to computer issues. With an all-inclusive agreement, they don't have to be worried about any additional expense.
By asking these questions, you can help determine if the IT provider is just a vendor, or if they have the potential to be a long-term partner to help you save (and even make) money, alleviate stress, and help you grow.