How to ensure business continuity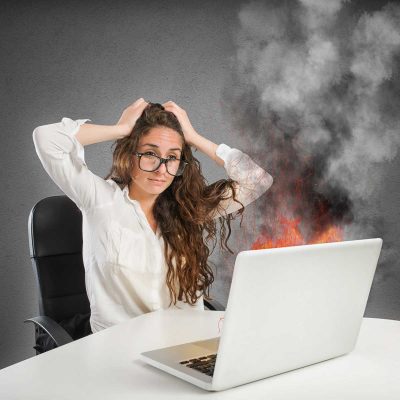 For most organizations, downtime is inevitable. Servers and desktops crash at some point, tornados strike, and other acts of God happen. Most of that will impact your business in some way, which is why it's vital to have a business continuity plan.
Business continuity consists of having a "what if" plan when disaster strikes, which can help minimize the downtime in key areas of your business. Essentially you lay out the solutions to downtime problems before a disaster actually occurs.
Creating a business continuity plan involves the following general steps:
Identify the areas of your business that need continuity
Select your providers
Determine minimum downtime
Create a plan to minimize downtime
Test your plan
For the organizations we work with, their business continuity plan includes IT continuity. But yours may include other elements, like temporary relocation of your staff. Where will they work if your building is wiped out by a tornado?
In most cases, zero downtime isn't realistic. So once you select a trusted provider—or providers—you can work with them to determine what minimum downtime actually makes sense for your business and budget.
Then you'll work with your provider to create your plan. From the IT side of things, you should include:
Where backup data is located
Steps needed to continue operating from an IT standpoint
Other details on IT resources and staffing
Of course, you need to test your plan as well by practicing. Communicate your plan to all employees on a regular basis and have your team practice performing tasks as if you were running in emergency mode.
Change is inevitable, including disasters that can affect you long term or short term! Too many executives just hope a disaster never happens and so they fail to plan for it. But as the old saying goes, failing to plan is planning to fail.