What is the difference between Microsoft 365 and Office 365?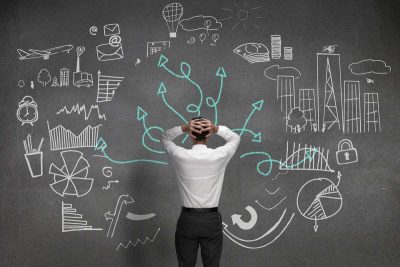 In recent years, we've been helping more and more organizations make the switch to Office 365. However, since it comes in a few different versions, you may be worried that you'll pick the wrong one.
Let's take a look at what is included in the two versions that people consider most often: Office 365 and Microsoft 365. Then we'll look at how to determine which one is right for your organization.
What are the benefits of Office 365?
We'll start with Office 365. If you've used Microsoft Office in the past, you may already have a decent idea of what's included. Office 365 is a cloud-based subscription service that offers access to the following:
Outlook
Word
Excel
PowerPoint
Depending on which Office 365 plan you go with, you may have access to other apps and services as well, potentially including:
Skype for Business
SharePoint
OneDrive
Teams
Yammer
Planner
In the traditional model, you would pay hundreds of dollars up front for this software, and you would only be able to access it on a single desktop or laptop computer. Under the cloud-based model, you can access the applications on multiple devices and pay a lower monthly fee.
What are the benefits of Microsoft 365?
Microsoft 365 is a bundle of several services that happens to include Office 365. In addition, it includes the following:
Windows 10 Enterprise
Enterprise Mobility + Security (EMS)
Machine Learning
Much more
Just like Office 365, there are multiple plans to choose from depending on your needs. It's important to note that if bundling doesn't make sense for you, many of the products included in Microsoft 365 are available under their own licenses.
Which one is right for me?
As you may have guessed, it can be a little confusing to determine whether your organization needs Office 365 or Microsoft 365. You don't want to make a mistake that can cost you down the road.
Here are a few questions you can ask yourself that can help you decide:
Do I already have a license for any of the software included in either option?
Do I actually need all the software included with either option?
Which license looks like it will fit my needs best?
There's also the matter of deploying it and supporting it, and it's typically not a quick, easy change. Be sure to factor in both the time and money investment involved in making the switch.
Obviously, determining the correct solution is a big investment in time and there's a risk of making the wrong choice. Spend a lot of time learning about the different options and be sure you're making the right choice.
If you're worried about wasting resources, your best bet is probably to hire an IT professional. Depending on who you choose, they can help with the decision process, deployment, and even ongoing support.